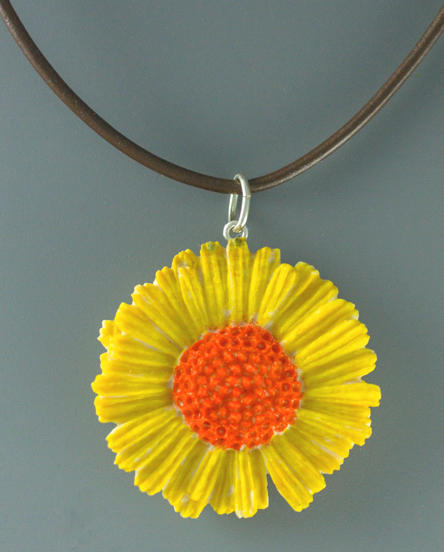 Marigold (Calendula)
Calendula species have been used traditionally as culinary and medicinal herbs. The petals are edible and can be used fresh in salads or dried and used to color cheese or as a replacement for saffron. A yellow dye has been extracted from the flowers. Calendula ointments are skin products available for use on minor cuts, burns, and skin irritation.
$170.00 as a pendant, also available as a pin. Carved in shed elk antler.
Matching earrings can also be carved.
Size: 1"X 1 ⅛"