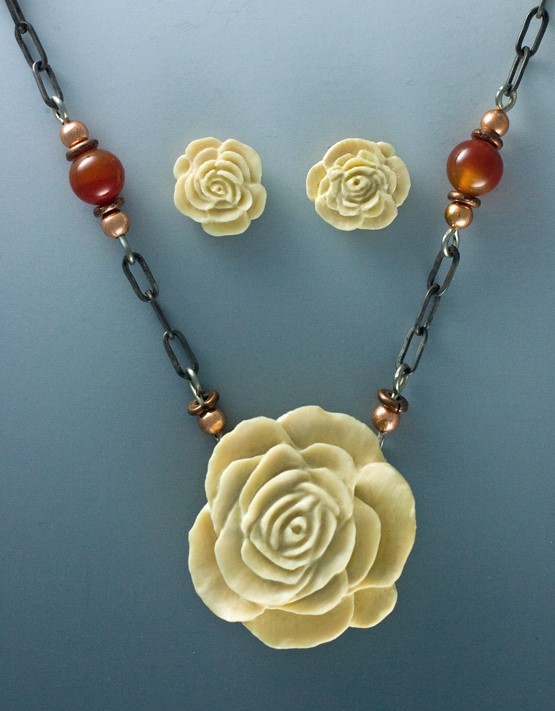 Roses are ancient symbols of love and beauty. The rose is the United States floral emblem. Cavin has started carving more flowers; it's a challenge transposing them into a carving.

$200 - beaded necklace (carnelian beads on an antiqued sterling silver chain). Carved in mastodon ivory.

$150 - post earrings (sterling silver posts & backs). Mastodon ivory.

Size: Necklace- 1" in diameter
Earrings- ½" in diameter