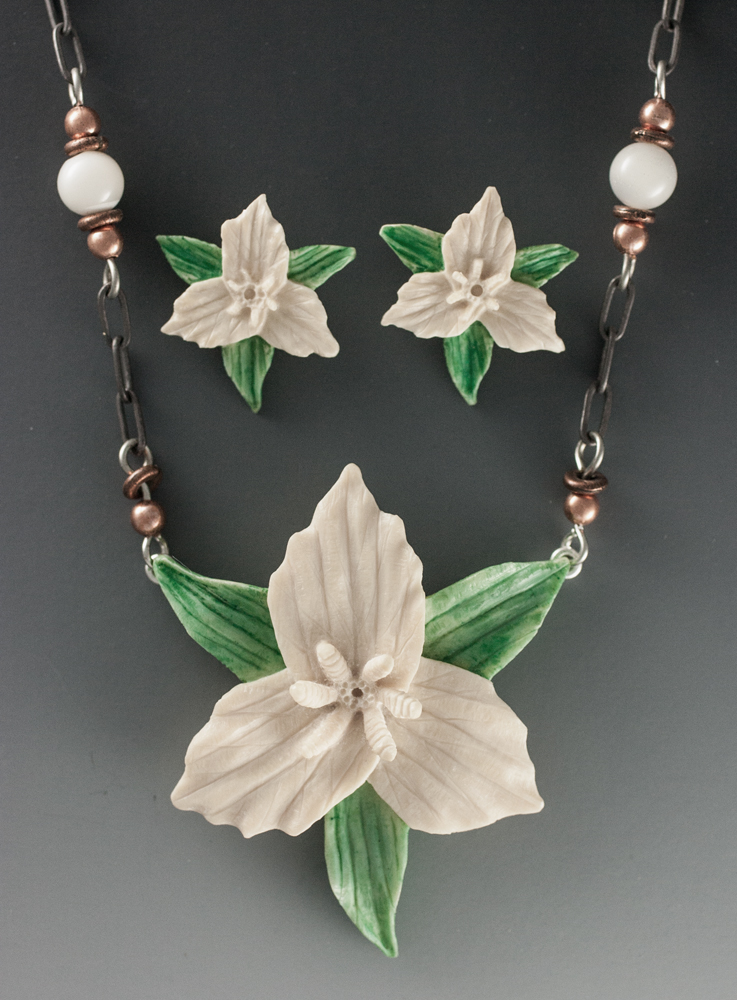 My wife's favorite flower. Trilliums use ants as agents for seed dispersal. Medicinally trilliums have been used as uterine stimulants and was commonly known as birthroot. The astringent tonic derived from the root is useful controlling bleeding and diarrhea.
Carved from shed elk antler. Shown is an antiqued silver chain with mother of pearl gemstones. The stud earrings have sterling posts.
Necklace: $230.00
Earrings: 160.00
Size: Necklace- 1 1/2"
Earrings- 1/2"